Explore the Epic
Wild Atlantic Way
Have you ever dreamt of embarking on a journey of discovery, to hidden places and secret worlds where all kinds of enchantments lie in wait? Well now you can, along the wildest, most captivating, coastal touring route in the world – Ireland's Wild Atlantic Way!
Wherever you go along the Wild Atlantic Way, you will encounter moments of magic, moments to treasure and experiences that you will want to return to again and again.
So, whether it's beach trekking on a Connemara Pony, experiencing Donegal's coastline in a classic car, surfing in Co Clare, salmon angling in Leitrim or a trip in Ireland's only cable car in Co Cork, the Wild Atlantic Way has many treasures hidden along the Way.
Many lie off the beaten track and are therefore generally more suited to independent travellers.
This breath-taking coastal route, over 2500km, along the west coast of Ireland will intrigue and remain in your heart and mind long after you have returned home to the everyday world.
Learn more about the Wild Atlantic Way!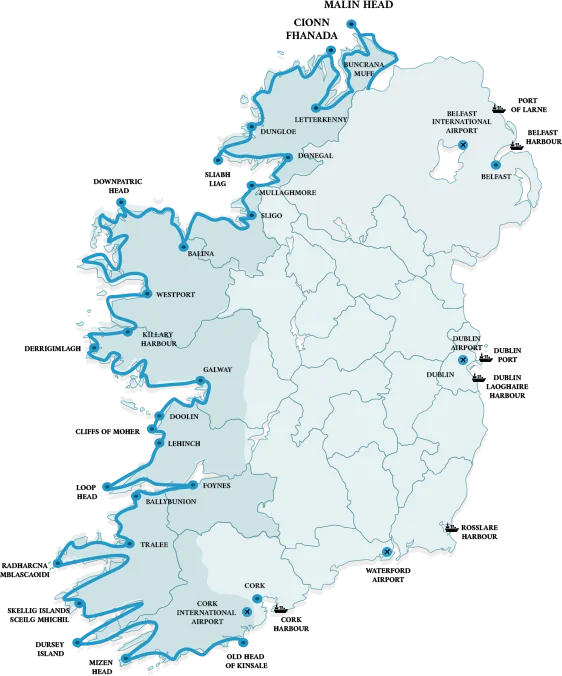 Come on in and discover a place where ocean, landscape and people meet in a symphony of natural beauty and shared experience along The Wild Atlantic Way… welcome to Valentia Island!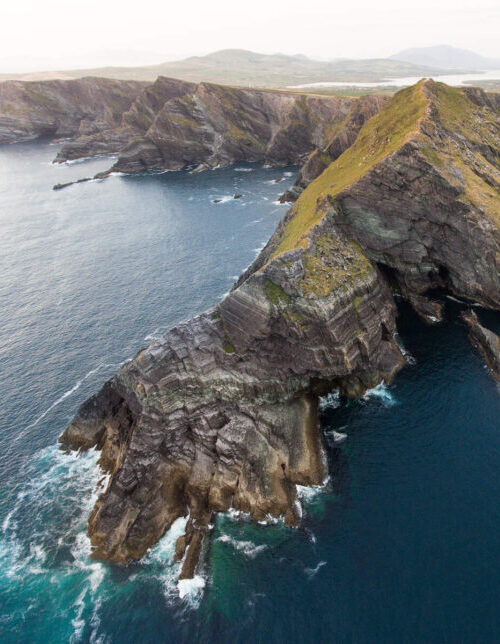 Incredible Places to See
Skellig Coast on the Wild Atlantic Way
1500 years ago, when early Christian monks reached the Skellig Coast they discovered heaven on earth – and you will too.
Located in the far west tip of the Iveragh Peninsula and stretching from Kells around to Castlecove, the region boasts the spectacular UNESCO World Heritage Early Christian site on Skellig Michael, rich cultural landscapes steeped in history, the Iveragh Gaeltacht where the Irish language is still spoken and the only Gold Tier Dark Sky Reserve in the Northern Hemisphere.
The Skellig Coast beautiful scenery as we know it today came to life some 390 million years ago and was shaped by the elements into a breathtaking exposed coastline stretching some 130 kilometres from Kells Bay to Castlecove on the Wild Atlantic Way.