Life is an Experience
A must visit on the Skellig Coast of the Wild Atlantic Way
Embrace the rugged southwest coastline, feel the ocean spray on your skin, and be whisked away to a land that time has forgotten with a guided tour of Valentia lighthouse.
Learn the ancient history attached to the island while discovering 17th-century Fort and bronze age standing stone.
Explore the 100 years old lightkeeper dwelling house and meet Kittiwake, the lightkeeper avatar, who shares fascinating stories about the previous lightkeepers and their families.
Climb up the granite steps of the lighthouse tower and step out on the balcony. Enjoy stunning 360° views of the Wild Atlantic Ocean.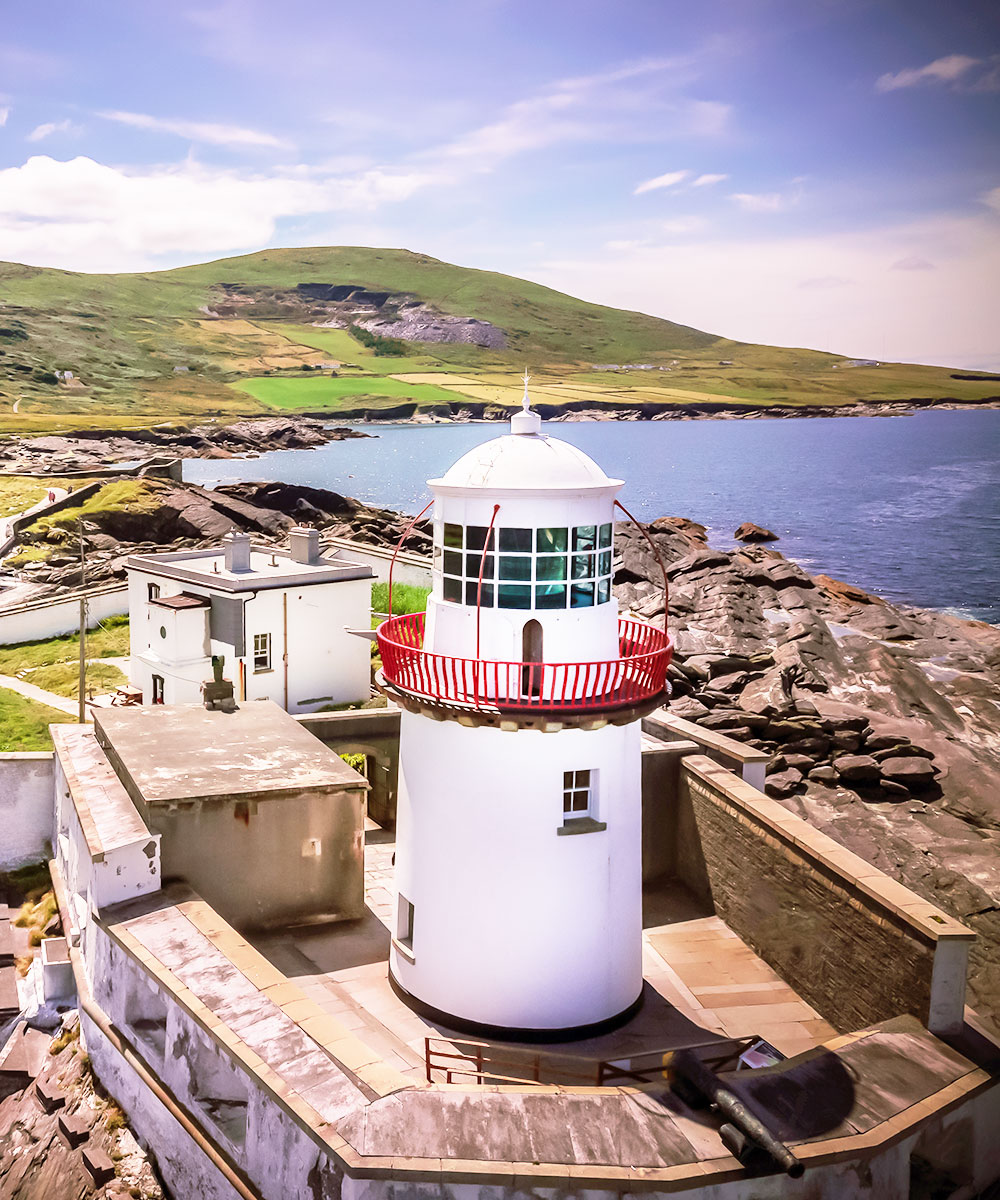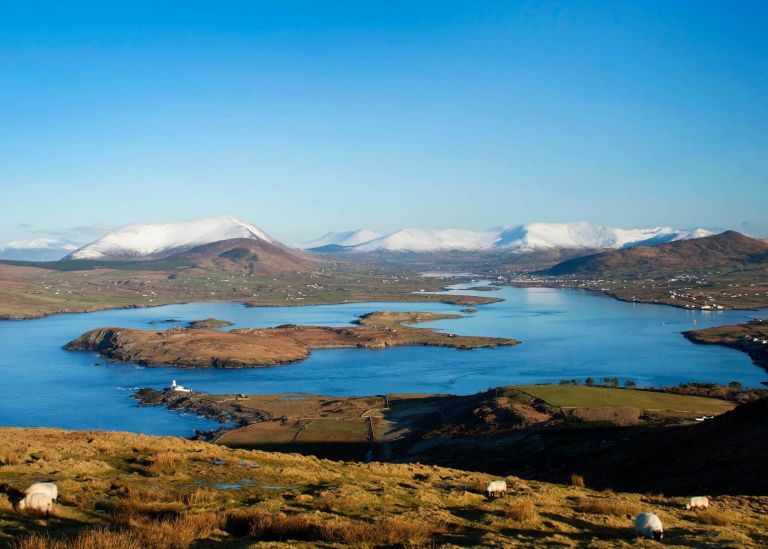 Life is an Experience
Visiting Valentia Lighthouse
Valentia Island, with its network of narrow roads, is an undiscovered corner of Kerry with a rich and fascinating history.
The Latin-sounding name of the island is an anglicised version of the Irish Béal Inse, meaning 'the mouth of the island', a reference to Valentia harbour entrance. The Irish name of the island itself is Oileán Dairbhre, which means 'island of oak trees'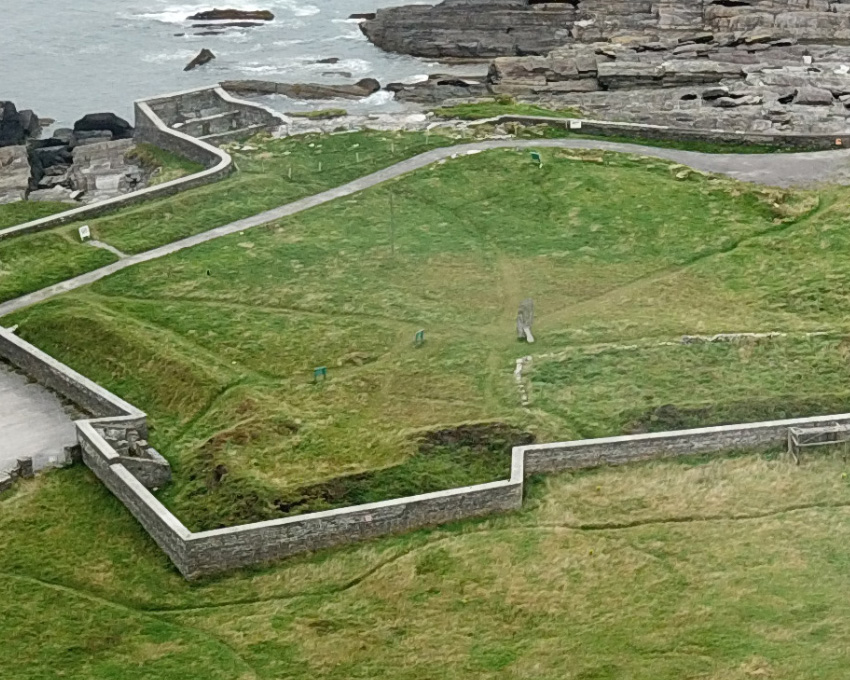 17th Century Promontory Fort
Cromwell's "Fleetwood" Fort
This artillery fort referred to as "Fort Fleetwood" in the Ormond MSS, was built in 1653 to protect the harbour and the north end of the channel between Valentia and the mainland.
The fort consists of a blockhouse defended by the star-shaped earthen bank and fosse (ditch). The star shape arises from the projections (demi-bastions) at intervals along the bank and fosse. These demi-bastions enabled the garrison to observe and defend the wall from several angles.
The Blockhouse is a strong masonry enclosure with walls averaging 2m thick. The defense was made via embrasures for cannons – splayed openings, eight of which remain and which have now been blocked off on the inside.
Two buildings are incorporated into the blockhouse: the NW building contains a small vaulted room and the SE building contains two gun ports, now serving as windows.
The fort was dis-established in 1669 and most of its ordnance was shipped to other Munster Forts; records from Ormond MSS say that four guns remained buried at the site in 1684.
Two cannons were noted here in 1758 and these are now located in the lighthouse enclosure.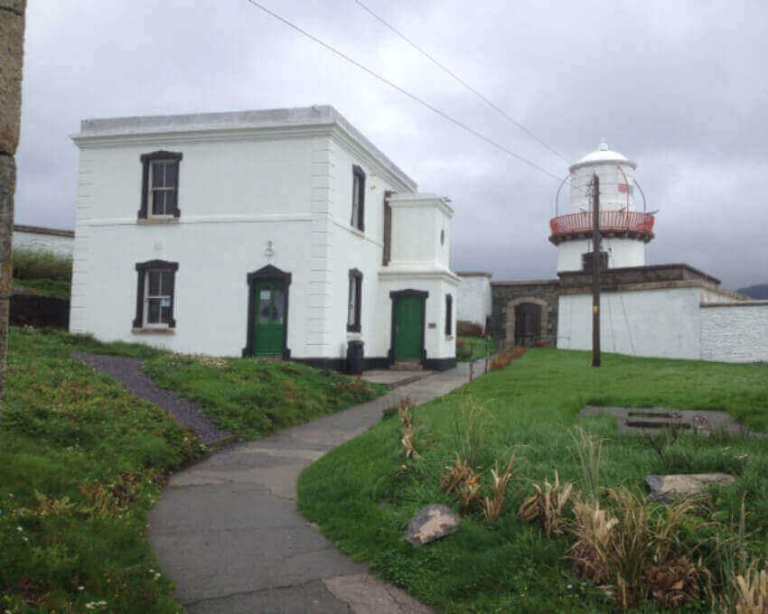 Lightkeeper's Dwelling House
Museum and Tearooms
The Lightkeeper's Dwelling House is an asymmetrical stone and concrete building erected in 1910. A small sheltered room for a former water tank stands above the porch. The last lightkeeper, Harry Staniforth, his wife Margaret and his two daughters, Geraldine and Margaret, were the last residents of this house until the lighthouse was automated in 1947. The house is now fully restored as a museum and the former kitchen hosts our tearooms