Historical visit to Heart's Content, Canada
August 17, 2023

Lucian
On Tuesd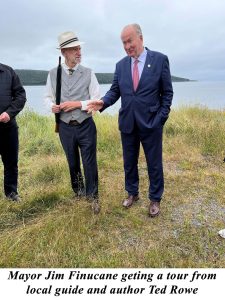 ay, August 8th a delegation of the key stakeholders of the Valentia end of the Transnational UNESCO project, arrived at Heart's Content in Newfoundland, Canada, home to the landing site of the first Transatlantic Cable. The delegation was led by the newly appointed Mayor of Kerry, Mr Jim Finucane, along with officials from Kerry County Council and the Department of Heritage. Also, as part of the working group, there were representatives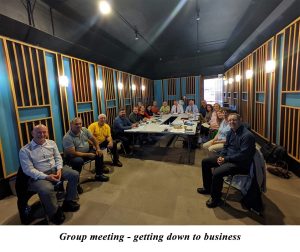 from Valentia Island Development Company and the Transatlantic Cable Foundation.
The delegation received a warm reception from their counterparts in Newfoundland including the Minister responsible for Heritage, his officials, representatives from Parks Canada, and the local community at Hearts Content. Highlights of the visit included a walking tour of the historic sites at Hearts Content, many mirroring those at Valentia, a visit to the Cable Station and an evening reception with the local community, hosted by the Mayor of Hearts Content, Mr Doug Piercy.
The Irish and Canadian delegations participated in a series of workshops over three days at the Heart's Content Cable Station. Hopes for the future were shared, new friendships were forged and actions were agreed to move forward on the joint UNESCO application and the collaboration between the two communities on both sides of the Atlantic.
We look forward to staying in touch with the community at Hearts Content and plans are already being discussed for a return visit of a Canadian delegation to Valentia next summer.
Article by: Leonard Hobbs